Your website, custom made.
We build website with an attractive and functional design.
Our process is simple, fast and uncomplicated.

We believe that a website can be a work of art. The most important part is to make your clients fall in love.

Manage, update, and edit the content of your website on your own, no need to use a programmer.

We code your website to show up in the most popular search engines.

Web Hosting and Domain included
Pick your domain that suits you best.
.com, .net! You choose!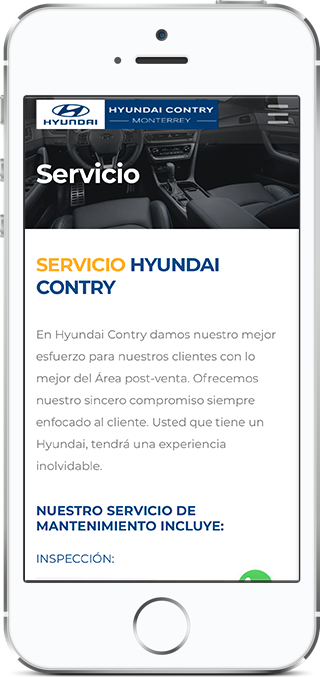 We develop websites that are 100% responsive, they adjust themselves automatically to any cellphone or tablet.
Being online has never been so easy.
Don't worry about hiring designers, programmers, or a marketing agency with which you have to tie yourself indefinitely. Just tells us what you want to show on your site and we´ll take care of the rest.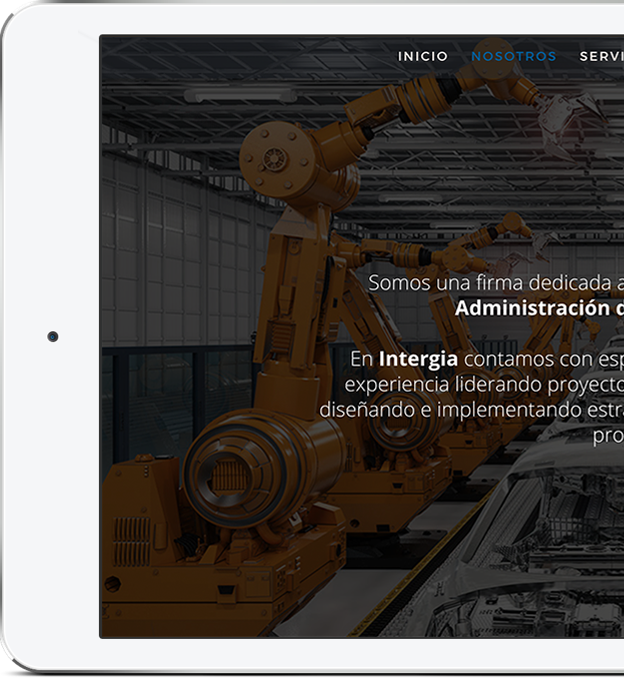 Frequently Asked Questions 
What is a domain?
A domain is the unique name that will identify your website so that any user can visit it.
Is the address you type in the web browser to find a website, for example mywebsite.com.
What is Hosting?
Hosting is an online service that allows you to publish a web site or application on the internet. Basically, a hosting service is a company that rents you a space on a server (a remote computer that works nonstop) where all the files and data needed for the proper function of your website are stored.
Can I choose any domain I want?
There are many domain extensions such as .com, .net, .tv and many more. As long as the domain extension is available, that is that no one else has purchased it, you can choose the domain and extension that you prefer or that represents/suits your company in the best way.
By purchasing a web site with us, you'll receive an online form where you can list your top 3 choices for your domain, (for example: 1- mycompany.com, 2- mycompanyinmycity.com, 3- mycompanywhatisell.net). We'll verify if they're available and confirm your choice.
Does my website include an email account?
Our web design packages do not include an email account. If you need one, you can get a quote for it with our associate in charge of your project.
How would my website look like?
We believe that a website can be a work of art. Our commitment is to design a site that reflects the essence of your company in an attractive way and with the most intuitive navigation, sticking with the contemporary design styles that we have proven to be the most effective.
We try to stay inline with the identity or style of your company, or any additional reference you can provide to us in the form sent to you.
Do you have any examples of website you have created before?
Of course! We have work on many websites for different clients all over the country and beyond our borders. Check out some of them:
How can I send images, logos and other graphics that should be on my website?
When we start working on your project we'll send you a link to an online form in which you can enlist all the elements that you want to include in your website. You'll be able to attach your logo, images and graphics. If you need to send files heavier than what's allowed on the form, you can mail them to as at hola@republic24.net.
If you don't have images or graphics for your site, we'll use some copyright free images with no additional cost.
Will my website run on cell phones, tablets and other devices?
Yes! Your web site will be 100% responsive, which means that it would adjust itself to any device, tablet or smart phone.
Once my website is done, can I ask for changes in the website design?
Sure! Our package includes 2 rounds of modifications so you can ask for all the changes you require in order to receive a website you love.
If you require any more changes after these two rounds, they'll be available for an additional charge.
If I don't have a logo or graphic identity for my brand, can you do it?
If needed, we can offer our graphic and identity design services (logo, identity manual with main and second color right and wrong uses) for an additional cost. You can ask for this services to you designated associate.
What information should my website have?
Every website is unique. You can choose what content to show. If you need a guide to arrange your contents, you'll find a section on the online form provided to you once your payment has been done, with space for you to include information on the most common sections of a company website (such as: description of your company, history, products or services you provide, competitive advantages, packages or special deals you offer, etc.)
Remember that this is just a suggested guide. At the end of the day, you decide the information about your company you want to show to the world on your website.
How many section can be added on the menu of my website?
Some of the most common section on company websites are: Home, About us, Products or Services, Portfolio, Clients, Contact us.
Remember that this is just a suggested guide. At the end of the day, you decide the information about your company you want to show to the world on your website.
How will I provide you with the information needed for my website?
Once the payment for your website has been done, you will automatically receive an email with the link to the information form for your website.
There you'll be able to tell us all the information you wish to show on your site, what domain you'd like to use for your website (for example: mywebsite.com), you'll also be able to attach images of your products or services (if you have them).
Can you add a phone number, address, map or contact form to my website?
Yes. Actually we highly recommend to include as mucho contact information as possible. It will be easier for your visitors to reach out to you if you provide them with different options to choose from.
Will my web site appear on Google and other search engines?
All our websites are optimized for search engines (SEO optimized), which means that your site can appear con google and the main sear engines.    
Will it possible to edit or modify the content on my website in the future?
All our websites are self manageable, which means that you'll be able to manage, update and edit easily all of your contents with out a programmer.
If I don't have text information for my website, can you develop the content for me?
In case you need our services of content development, we can provide it to you for an additional cost. You can ask for these services directly with your designated associate.
What payment methods do you accept?
We accept bank deposits or online transfer as well as credit and debit cards (VISA, MasterCard, American Express and Discovery) and PayPal; backed by the most up to date security mechanisms.
 *For payments with credit or debit card and PayPal and additional 3% fee most be added to the total.
How can I get an invoice?
If you need an invoice, you can send us your TAX information on the online form sent to you at the begging of the project, and we'll send the invoice in the next 24 hours (once the payment has been done).
My payment has been done, what's next?
Once your payment has been received, you'll get an email with a link to an online form, where you'll be able to give us all the information for your website.
Such us:
What content you'd like to have on your site.
What domain you prefer for your site.
Attach images and graphics for your products or services (if you have them).
Your tax information in case you need an invoice.
Once you have completed the form, we'll be ready to start working on your website. In case we need any additional information, we'll be contacting you on the phone or email you provided on the form.
If you have any additional doubt or question, you can send us an email to hola@republic24.net or you can call us at 8119371279, from Monday to Friday from 9:00  to 18:00.
If I don't like the website you created, do I get my money back?
We offer a total satisfaction guaranty. If you don't like the design of your website or the service provided, you can ask for a full refund of your money.
 Our priority is your satisfaction!
Ask for a quote right now o book a meeting with us.
Let's talk!
Leave us a message and will get in touch
with you right away.
(81) 1937 1279
hola@republic24.net
Rio Mosela 212 Col. Del Valle, 66220, San Pedro Garza García, Nuevo León